Applied Ecology Resources: connecting research and practice
Marc Cadotte is a Professor at the University of Toronto and Chair of Applied Ecology Resources, as well as Editor-in-Chief of its accompanying journal, Ecological Solutions and Evidence.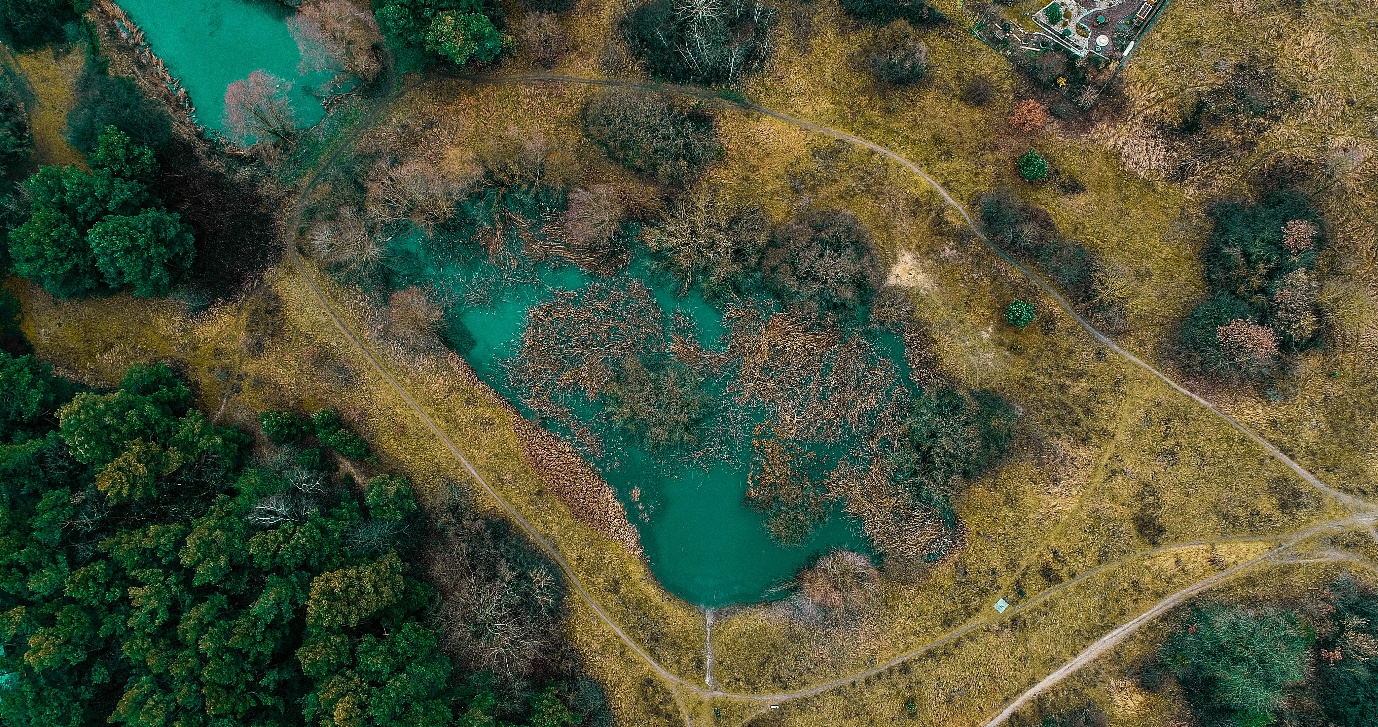 Effective conservation and applied ecological management and policy requires that information from both research and practice are available. While it is a straightforward endeavour to search for and discover peer-reviewed published research, it is virtually impossible to find information that appears in reports and case-studies prepared by agencies, consulting companies and NGOs. This was why Applied Ecology Resources (AER) was created, to make research and information available from all sectors of applied ecology and conservation.
AER is made up of two main pillars. The first is a peer-reviewed Open Access journal (Ecological Solutions and Evidence) that publishes technically sound research that has direct management relevance as well as perspectives and experiences from practitioners. The second pillar is a grey literature repository. The repository contains a diversity of document types, including reports, case studies, conference papers, and more. At the time of writing, the repository contains more than 5,000 documents (the amount of grey literature is growing, and currently makes up about a quarter of the content).
The documents contained in AER comes from diverse organisations, from large government agencies that might produce large volumes of information to small organisations that create relatively few reports, and AER highlights information provided by partnering organisations. AER is able to archive documents in most languages and of any length. AER serves as the long-term information storage for many organisations that are concerned about information permanence and discoverability.
To facilitate finding information, the AER site has a powerful search function that uses a diversity of management-oriented keyword tags. Documents returned by a search can be further filtered by document type, with 'miscellaneous' containing most of the grey literature. Other filters include language, major topic category (like agriculture or invasive species), geographical location where the information was created, organism type, and material from AER's member organisations.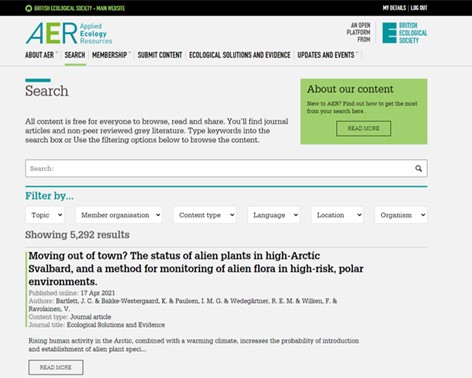 As AER grows, its value to managers and policy will increase, providing an important information base, a one-stop shop, for procuring information that is directly relevant to any applied issue. Information in AER can be used alongside the evidence base in Conservation Evidence and serve to connect practitioners who might work on similar problems to share solutions and strategies, informing evidence-based decision making. Sharing this knowledge base will help management design and implementation more efficient, with better chances for the success of the project.
AER can also be of immense value to researchers who employ systematic reviews and meta-analyses to evaluate management and conservation actions. Relying on the peer-reviewed literature might bias conclusions because this work might be more likely to report positive or strong results. Unsuccessful intervention or negative results might appear in grey literature reports only.
AER represents a new information sharing paradigm in ecology. It is our hope that ensuring that all forms of information are permanently archived, shared and searchable will proceed a culture shift in applied ecology and conservation. With this will come greater visibility to individuals and organizations producing material, ensure that the commitment to open science translates to non-academic sectors and the applied ecology community learns together, ensuring greater management success globally.
Free education materials provided by the Evidence in Conservation Teaching Initiative – led by members of the Conservation Evidence team – is also available on AER. Find out more about the Initiative in this blog post and review article.
Find out more about Applied Ecology Resources at www.appliedecologyresources.org