Tangled Banks and Sentinel Plants: generating evidence for plant conservation
This blog was written by Beccy Middleton, Curator and Dr Harry Watkins, Director of St Andrews Botanic Garden. The Garden is located near Fife, Scotland, UK.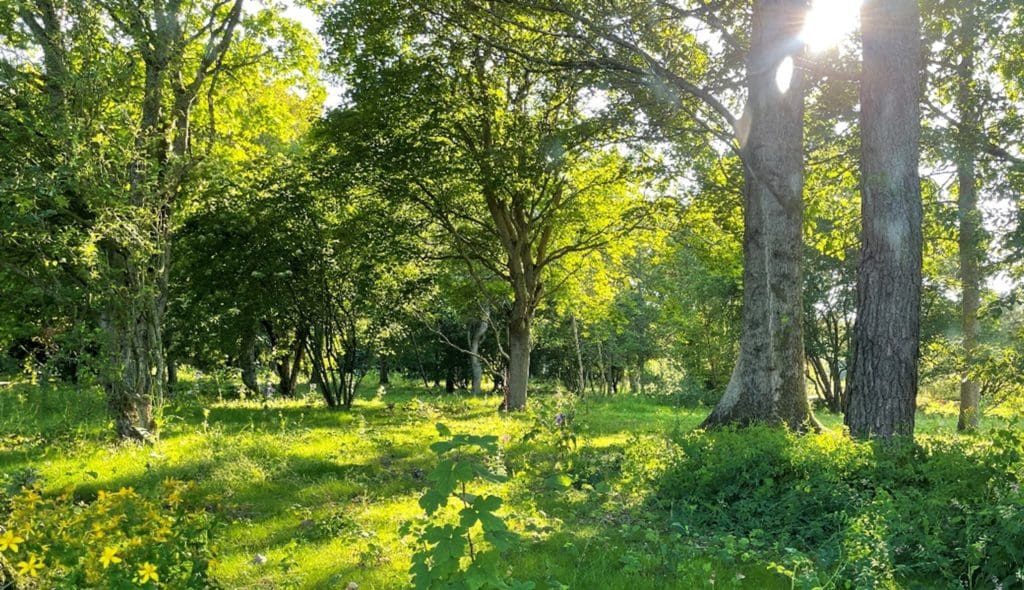 St Andrews Botanic Garden are preparing to publish our Biodiversity Plan – a strategic document which sets out a long-term vision for our research, conservation and education, and the steps we'll take over the next 12 years to make this possible. It puts plant research and monitoring at the heart of all our activities, generating evidence which can really make a difference to decision making as habitats reassemble under climate change. To generate these data we will shift the Botanic Garden from being a place of display to a living, dynamic test bed where we can safely test interventions, track changes and measure indicators of change – all of which will contribute to near-term ecological forecasting, recommendations for conservation and land use approaches, and to help answer some of the big questions that climate change and range shifts are throwing our way.
The Biodiversity Plan sets out Core Projects that we will deliver over the course of the next 12 years. Each of the projects is designed to take a partnership approach to addressing specific challenges, allowing us to link study areas in the Garden to habitats around the world, building-in research and evidence gathering to the very fabric of the Garden in a way that embraces co-design and knowledge sharing. Two of the key elements in the strategy are the Tangled Bank and Sentinel Plants projects.
Tangled Bank
Inspired by Darwin's musings on the 'tangled' interactions of ecology and evolution [1], the Tangled Bank development uses three template habitat types to develop large areas of the Garden which can be used to explore how ecological dynamics influence evolutionary processes. They are inspired by some of the most significant grassland habitat types in Fife – coastal dunes, woodland edges and urban landscapes – and we anticipate that they will be the basis of a suite of tractable experiments and monitoring programs that can be paired with partner sites. The beauty of working in a Garden site is that we can safely test interventions and manipulations that would be challenging or even downright unacceptable in the wild – for example, introductions of potential invasive species – but that our findings and results can be used by conservationists and land managers working in similar habitats.

Sentinel Plants
Twelve plants have been chosen to be the focus of particularly detailed monitoring and research – our Sentinel Plants. These include woody and herbaceous species, and were chosen specifically because they represent gaps in our current knowledge – selection criteria included few or no entries on plant trait databases such as TRY or , and an IUCN Red List assessment of Threatened, Unknown or Data Deficient. They will be added to the garden gradually, whilst we also build partnerships with others who study or manage the same plants, and relationships with organisations in the countries within their native range. Using and adapting industry-specific standard methodologies, we will collect a range of measurements including trait and demographic data. This will contribute to predictive modelling of how plants interact with changing environments and assist practical field conservation strategies, as well as informing potential trans-situ conservation efforts.
More broadly, we have also adapted the management of the wider garden in many ways, and we are trying to make sure that all our decisions are evidence-based. For example, changes to the frequency and timing of grass-cutting have been carried out in partnership with local experts and land managers, sharing our experiences and discoveries. We have also consulted published literature and the Conservation Evidence website to help guide our management of invasive non-native pond plants. Detailed monitoring of a range of biodiversity indicators in the garden will allow us to evaluate the impacts of our management changes, refine our practices and hopefully provide feedback to the wider community.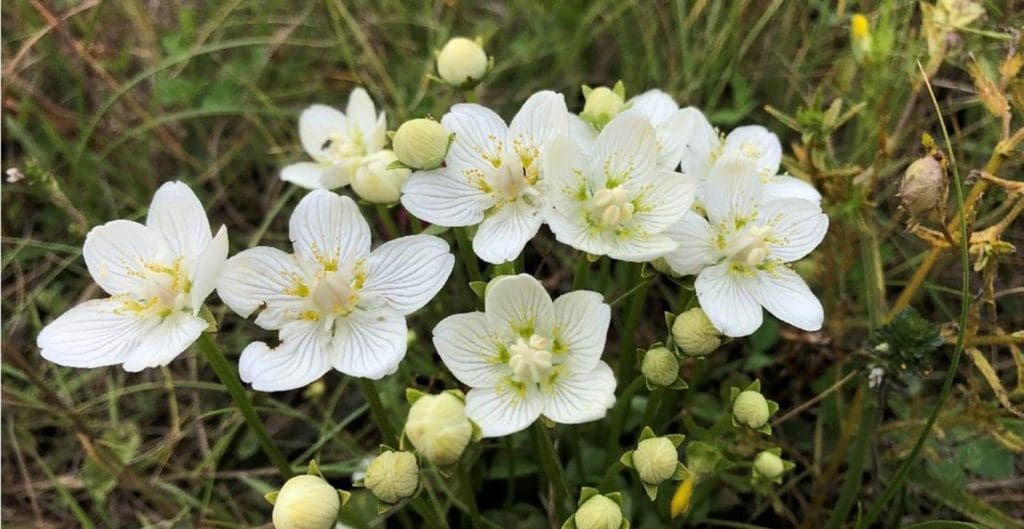 Botanical gardens have long been centres for ground-breaking plant research, innovation and experimentation. However, given the speed and intensity of changes in the world around us, we must change to keep up and stay relevant. This Biodiversity Plan will help us to ensure that our plants and activities reflect this and enable us to make the most positive impact on those challenges facing us.
St Andrews Botanic Garden are a Conservation Evidence Evidence Champion. Evidence Champions are organisations with a clear commitment to involve Conservation Evidence and other relevant sources of scientific evidence in their work.
References
[1] Darwin, C. (1966) On the Origin of Species. Harvard University Press, Cambridge, Mass.