Our blog provides news, updates and insights related to evidence-based conservation from the Conservation Evidence team as well as our partner organisations and others in the conservation community. To get in touch about the blog please contact Nigel Taylor at nt461@cam.ac.uk. We're always happy to receive suggestions for new guest blog posts.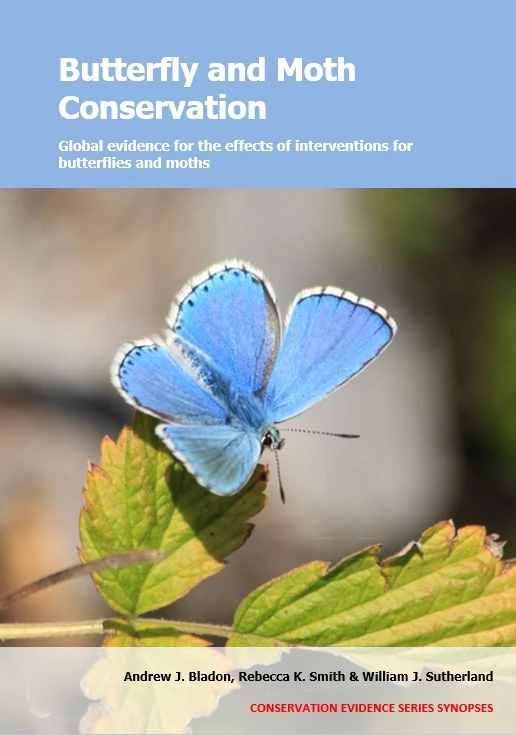 Conservation on a wing and a prayer, or following the evidence?
Last month, we published our 25th synopsis, a global synthesis of evidence for conservation actions for butterflies and moths. Featuring 587 studies testing the effectiveness of 152 possible actions, and reviewed by 20 experts from around the world, the synopsis summarises evidence for the impact of interventions ranging from managing farmland in ways which might benefit insects to restoring degraded habitats, and from restricting chemical and light pollution to using translocations…
Get new content delivered directly to your inbox.